The cultural presentation, which celebrated its fourth anniversary this year, was a
wonderful event that left a
lasting experience for us.

The students who gave presentations with all their hearts gave excitement and smiles to everyone.
I spent two years in school in East Asia, my daily classes, and the friends and teachers I met.
It is likely to have announced it while remembering various things. I was grateful, and I was told that I had been growing for two years.
The presentation of all second-year classes and volunteer groups from three countries received a lot of cheers and applause.
In the final performance, the teachers delivered a stage that became a career woman and WithB in Toa this year, and it was a surprise that the students would be pleased.
We were able to have a lot of guests come on the day.
All the students who have prepared a lot and worked hard to this day, the supported teachers, thank you very much!
---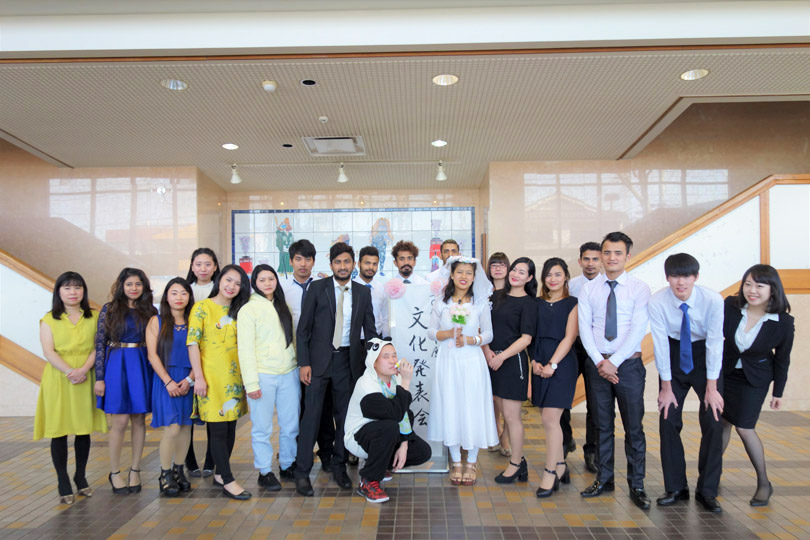 A commemorative photo was taken with the whole class. The costumes are lovely!

The singing voice is echoed in one heart.

We also made our own panels!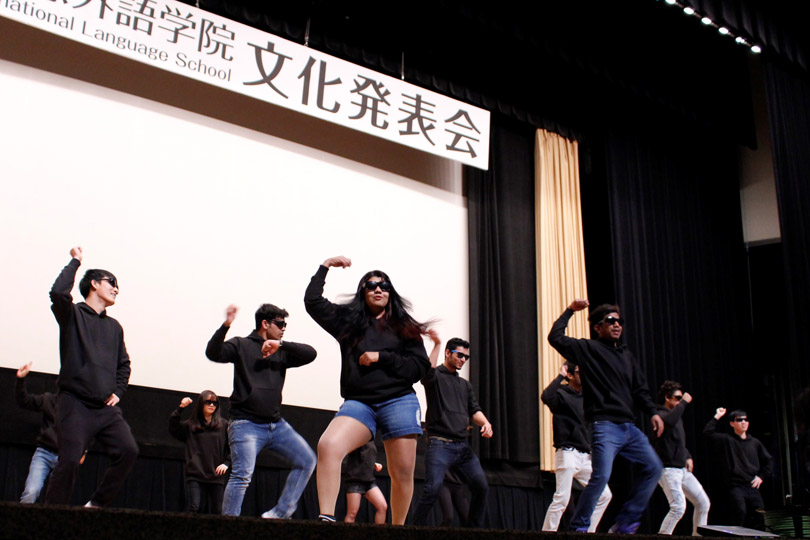 "Gangnam style" cool in black and sunglasses!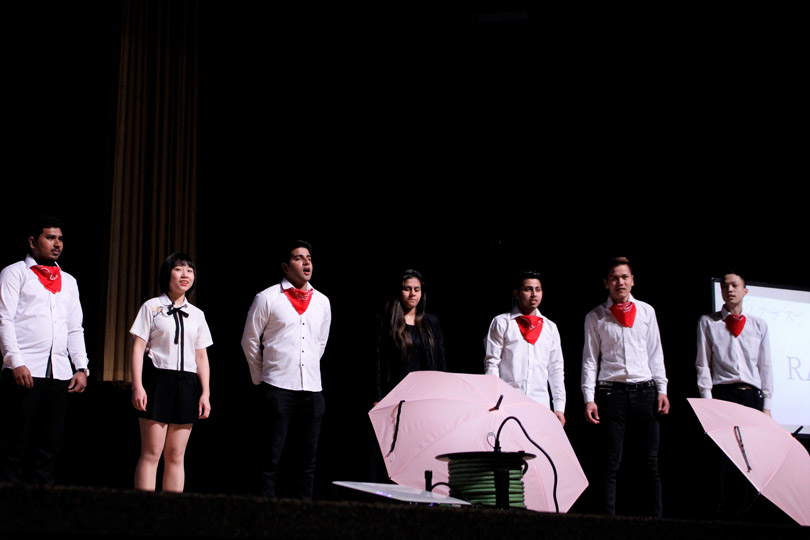 I express the world of the theme song of the animation and sing it.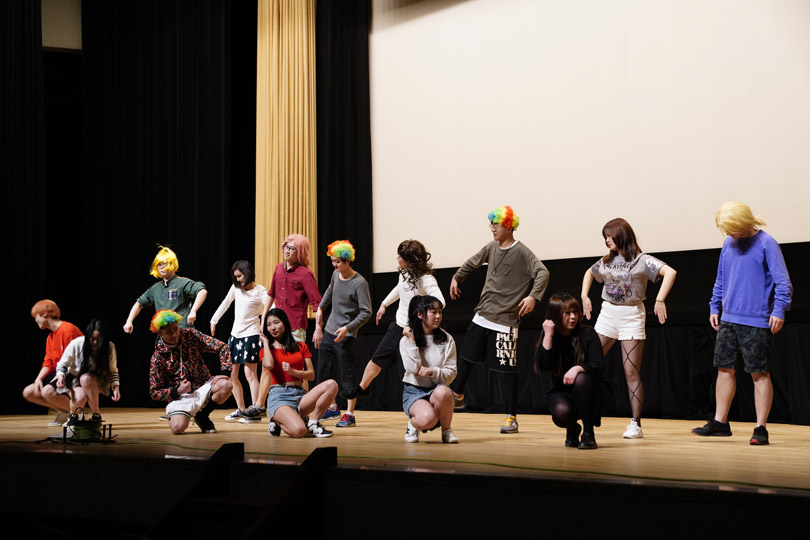 "TT" dance with colorful costumes!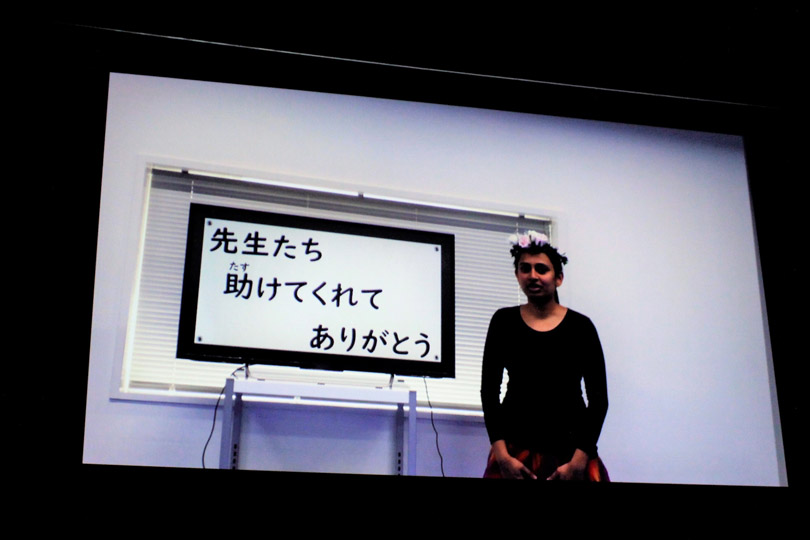 There was also a class that announced the original senryu.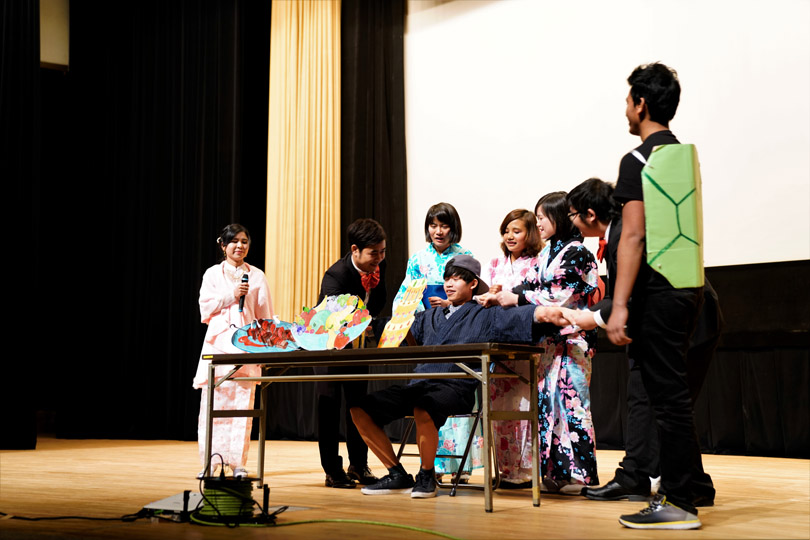 Taro Urashima's play. The result of a lot of practice of the narration and the actor has come out!

The dance "Mighty Gara" by Nepalese volunteers dances beautifully.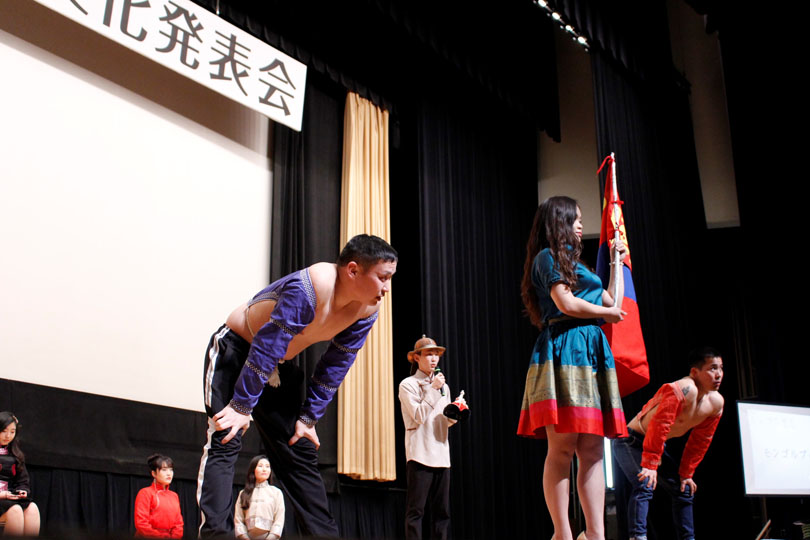 It is a powerful performance of "Mongolian Bufu" sumo by Mongolian volunteers.

Sri Lankan volunteer "Janna Rata Wata" I sing about my hometown.